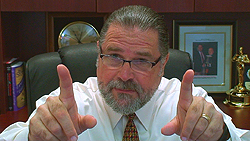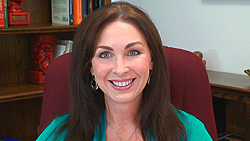 Meredith and Cal Fix A Common Hypnosis Age Regression Problem – Not Going Before ISE
NOTE: There was a production problem during the recording of this video that effected Meredith's video and so about 5 minutes into the program we had to switch from video to a still photo whenever she is speaking. This is the only way we could bring this episode to you. We are sorry about this. There is no need to tell us about this problem.
Happy Hypno-Tuesday! Meredith Locher joins us on this episode of Hypnosis Etc. on www.CalBanyan.com.
Today, Cal begins the episode by announcing the topic he will be having for the upcoming Solid Gold Weekend in Las Vegas. He also mentions the ongoing NGH Approved Banyan Hypnotherapy Certification Super Course.
Cal and Meredith answer a hypnotist who posted a question in the "Ask Cal" Group on www.OurHypnoSpace.com. The question is about dealing with a hypnosis age regression problem which the grown up client feels not telling the regressed child the truth. Cal and Meredith give advice on what to do and not what to do in this situation.
Things discussed in today's video:
The importance of finding the ISE and doing the Informed Child Technique before the ISE
How to deal with a resisting client during age regression
Get the Kindle reader to read books electronically on your computer, phone, or other device. Go here, Amazon.com: Free Kindle Reading Apps
Review our previous videos on the Ten Keys for Successful Age Regression to get a good overview of age regression hypnosis
Links for today's hypnosis training video:


Click the "BE a VIP" button for FREE INSTANT ACCESS
Get a super easy linked list of all Hypnosis, Etc. training videos!
There is no better way to get started accessing all these videos. VIP Membership is free – Click Now!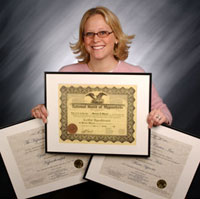 What our grads say about our courses (feedback & recommendations)
Questions? Call us at 469-969-2176 or 800-965-3390.


Thank you to all of our fans from around the world! Continue to follow us on Facebook to receive updates on what's going on between each

episode and to give your input as well. If you haven't done so already, check us out and "Like" us on www.facebook.com/hypnosisetc. Thanks a whole lot for sharing us with your friends as well!