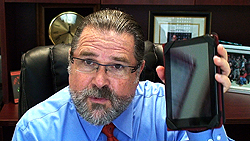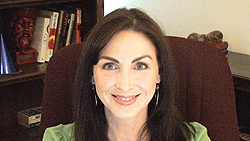 You Don't Have to Use Relaxation Inductions with Clients – And Other Insights
Happy Hypno-Tuesday! Meredith is back as my co-host on this episode of Hypnosis Etc. on www.CalBanyan.com. In the latest episode, Meredith and I answer viewers' questions on hypnotizing clients and age regression work.
Watch this video and learn insider tips, tricks, and techniques on how to hypnotize clients without using formal inductions, convincers or depth testing. Also, discover when 5-PATH® Age Regression may be more pertinent in some situations than in others.

Thank you to all of our fans from around the world! Continue to follow us on Facebook to receive updates on what's going on between each episode and to give your input as well. If you haven't done so already, check us out and "Like" us on www.facebook.com/hypnosisetc. Thanks a whole lot for sharing us with your friends as well!
Viewer's Questions:
How do you hypnotize clients when they experience pain or discomfort when they try to relax?

Are there certain situations where Age Regression may not be appropriate?
Additional Discussion Points:
Learn other ways to help clients reach heightened state of suggestibility besides relaxation.

How to start doing age regression work with the Time Tunneling Technique.

Why Time Tunneling Technique does not require you to use formal inductions, convincers or depth testing.

When age regression may not be appropriate on competing athletes.

How 5-PATH® and/or age regression can be beneficial to clients with all types of issues, from depression to ADHD or ADD.
Hot Links: Links Mentioned in this Podcast, Etc.

Got an iPhone or iPad? Our program is on iTunes. Available as audio and video. Subscribe to this podcast and download our programs automatically.
Get Professional Hypnosis / Hypnotherapy Training – With early registration discounts available.

Click the "BE a VIP" button for FREE INSTANT ACCESS
Get a super easy linked list of all Hypnosis, Etc. training videos!
There is no better way to get started accessing all these videos.
VIP Membership is free – Click Now!