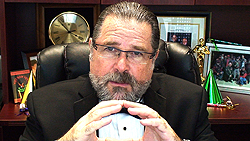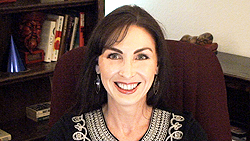 How to Take Your Clients Through the Hypnotherapy Process More Efficiently and Effectively
Happy Hypno-Tuesday! Meredith is back as my co-host on this episode of Hypnosis Etc. on www.CalBanyan.com. In the latest episode, we celebrate Meredith's "100th" episode as co-host. Meredith also takes time to share her behind-the-scene experiences in doing these podcasts.
Next, we discuss what do I do to speed up the hypnotherapy process with my clients? Watch this video and learn insider tips, tricks, and techniques of how to take your clients through the 5-PATH® Hypnotherapy process more efficiently and effectively.

Thank you to all of our fans from around the world! Continue to follow us on Facebook to receive updates on what's going on between each episode and to give your input as well. If you haven't done so already, check us out and "Like" us on www.facebook.com/hypnosisetc. Thanks a whole lot for sharing us with your friends as well!
Today's Discussion Points:
How Cal takes his clients through 5-PATH® hypnotherapy process more efficiently.

What are some of things you want to follow up on with your clients in the second session?

What are some of the timesaving techniques you can use during age regression?

Cal's training schedule is now available, just click on the training button.
Hot Links: Links Mentioned in this Podcast, Etc.

Got an iPhone or iPad? Our program is on iTunes. Available as audio and video. Subscribe to this podcast and download our programs automatically.
Get Professional Hypnosis / Hypnotherapy Training – With early registration discounts available.

Click the "BE a VIP" button for FREE INSTANT ACCESS
Get a super easy linked list of all Hypnosis, Etc. training videos!
There is no better way to get started accessing all these videos.
VIP Membership is free – Click Now!