Attention ALL National Guild of Hypnotists Members! It was just announced at the NGH Convention last week that there is a NEW membership website for their members. So, if you are a member of the NGH, go to the new site at www.NGHNetwork.com and register. New groups and forums are forming as I write this. Check it out ASAP!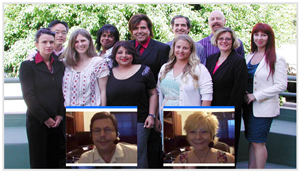 By the way… Calling all 5-PATHers, we have set up a special group on the site for you as well. After you register for the site, go to http://nghnetwork.com/groups/5-pathers/. We have started a couple of forums on that group which will definitely be of interest.
Not a member of the NGH yet? Call us and ask about how you can be certified as a hypnotist/hypnotherapist through the NGH and gain all the membership advantages. Our number is (714) 258-8380.
See you there!