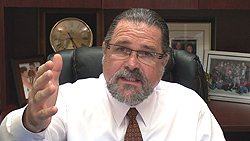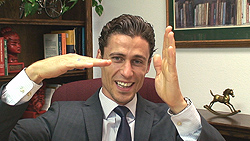 Positive Emotions Directed at the Hypnotherapist, and Should We Do Emotional Work?
Happy Hypno-Friday! Elronn is back with me co-hosting another episode of Hypnosis Etc. on www.CalBanyan.com. In this latest episode, you will get the insider tips, tricks, and techniques of how to handle "negative anchors" that may come up during a hypnosis session. You will discover comparative approaches to dealing with these types of issues, "How you can deal with clients who harbor hatred towards you," "Why you should not emerge a client from hypnosis with negative emotions," and "How hypnosis can still help clients when there is a lack of emotions."
We also tell you where you can learn about our upcoming hypnosis training courses for those interested in pursuing an exciting and rewarding career in hypnotism or for the experienced hypnosis professionals interested in learning advanced hypnosis techniques to get better and more consistent results.
If you enjoy learning from these videos, please tell your friends about this helpful resource for hypnotists and hypnotherapists around the world. Remember to check out our Hypnosis, Etc. page on Facebook, at www.facebook.com/hypnosisetc. Please "Like" us on Facebook and below this video and get into the conversation.
Today's Discussion Points:
Avoid some NLP-like mistakes that can cause clients to have negative feelings toward you.
How to help clients to develop positive feelings toward you.
Why it's important for clients to emerge from hypnosis with positive feelings and insight rather than negative emotions.
Can hypnosis help clients if emotions or feelings are not present? Or is it better to work with the emotion associated with the problem?
Hot Links: Links Mentioned in this Podcast, Etc.
Weekly Special:

This Week Only! 20% Off HypnoAnesthesia for Pain Management DVD Course Set!
Learn the professional approach for helping chronic pain sufferers using hypnosis. This course will help you do the following:
Work with Medical Professionals
Be More Profitable
Broaden Your Practice
Quality of Life Enhancement for Your Clients or Patients
Satisfaction of Helping Others
And Much More …
Take advantage of this special offer and save $65 off this hypnosis training DVD course. Click here to learn more or to purchase.
Get Your Professional National Guild of Hypnotists Approved Hypnosis and Hypnotherapy Certification – Early registration discounts available.
Be a VIP – Keep in touch and get THE latest insider info about this program:

Also remember to stay in touch and on the inside by becoming part of our VIP Program, and by "Liking" our facebook page at www.facebook.com/hypnosisetc. By joining our free VIP Program you get instant access to the complete listing of all our free hypnosis training videos that you can watch any time.