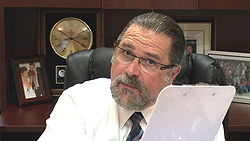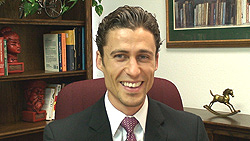 How to Handle Client Expectations about Hypnosis and Hypnotherapy
Happy Hypno-Friday! Elronn is back with me co-hosting another episode of Hypnosis Etc. on www.CalBanyan.com. Watch this latest hypnosis training episode and learn how hypnotists on TV are not only good for the industry but also create public misperception about how hypnosis really works. We then dive into a deeper issue of how to handle clients who are close to resolving their issues but are unable to afford additional sessions. Want to learn more about the courses and talks at the upcoming 2012 NGH Annual Convention? You can visit The Hypnotists Convention website and join the 5-PATH & 7th Path Certification and 5-PATHers discussion groups. Oh, and the new Week of Power group.
If you enjoy learning from these videos, we suggest <grin> that you tell your friends about this helpful resource for hypnotists and hypnotherapists around the world. Remember to check out our Hypnosis, Etc. page on Facebook, at http://www.facebook.com/hypnosisetc. Please "Like" it and this video and get into the conversation.
Today's Discussion Points:
How hypnotists on TV can create a buzz of excitement about hypnosis but also a false expectation of what is involved in a hypnosis session.
How to deal with clients who may need additional sessions to resolve their issues but cannot afford the costs.
Learn about the upcoming courses and talks at the 2012 NGH Annual Convention by joining the discussion groups at The Hypnotists Convention website.
Hot Links: Links Mentioned in this Podcast, Etc.
Weekly Special:

For this week only! Save 20% on Pre-Talk – Truth about Hypnosis DVD and Turn Your Hypnosis Practice into a Gold Mine CD combo set.
Pre-Talk – Truth about Hypnosis: This hypnosis video will remove the misconceptions about hypnosis and prepare your clients for success in their hypnosis sessions with you.
Turn Your Hypnosis Practice into a Gold Mine: This hypnosis audio will give you the tools you need to build your hypnotherapy practice, attract more clients, and make more money.
For a Limited Time Only! Take advantage of this offer and save 20%.
Click here to learn more or to purchase.
Get Your Professional National Guild of Hypnotists Approved Hypnosis and Hypnotherapy Certification – Early registration discounts available.
Be a VIP – Keep in touch and get THE latest insider info about this program:

Also remember to stay in touch and on the inside by becoming part of our VIP Program, and by "Liking" our facebook page at www.facebook.com/hypnosisetc. By joining our free VIP Program you get instant access to the complete listing of all our free hypnosis training videos that you can watch any time.