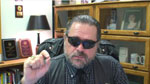 A Detailed Look At Forgiving God and When "Nothing Happens" During Age Regression.
Here we go again with another free hypnosis training video on www.CalBanyan.com. Yeah that's right, I said free… you got a problem with that! 😀
Well, some people DO have a problem with that (giving our stuff away for free). Only because some trainers out there fear that the hypnosis and hypnotherapy information that I give away is better than their hypnosis training that they are charging for (at least that is what I've heard).

Don't you just wish more people knew about all this free content, hey why don't you send a friend a link and let them know. I appreciate it.
Anyway, this episode of Cal Banyan's Hypnosis Etc. is another "All-Cal" show. So if you are a hypno-whimp, you may want to prepare yourself. Common, let's all be Hypno-1%ers™!

Join me at the NGH convention this year. I am conducting some seminars that you do not want to miss! Make sure to contact the NGH at www.NGH.net to secure your seat so that you don't get left out of any of my programs like so many did last year, and the year before!
Here is some of what I talk about in this episode:
By popular demand, Forgiving God. A more detailed explanation of how you work with a client who's perceived main offender is God.

What do you do when during Age Regression, you ask your client, "What's Happening" and they something like, "Nothing's Happening"?

I mention my Ten Keys to Forgiveness article. Yea, you can get that for free too just click here.

And More!

Professional techniques and procedures for doing outstanding hypnotherapy using direct suggestion, convincers, covert testing, age regression and more. Its all covered in my book entitled Hypnosis and Hypnotherapy Basic to Advanced Techniques for the Professional, Co authored with Gerald Kein.

I always talk about being the best of the best in the profession, a true Hypno 1%er™. That is because I am so passionate about being a great hypnotherapist. If you want to become a Hypno 1%er™, you should consider taking one of my hypnosis training courses.
My "Super Course" is Hypnosis Training that leads to success. Become a Hypnotherapist certified by the National Guild of Hypnotists (NGH) at the Banyan Hypnosis Center.

The "Week of Power" Advanced Hypnotherapy Training course will make you a Hypno-1%er™. The next Advanced Hypnosis Certification course starts May 16th. Click here to sign up.

You can also view our complete course schedule here. We have Advanced and Basic Hypnotherapy Certification Courses available throughout the year.

I also mentioned my series of podcasts where Elronn and I do a faux case study on Vincent Van Gogh. The series is 6 episodes long and you can start watching here! So grab a pen and paper or open notepad on your computer and take some notes.
Here are some links related to the show:
I think that's enough free hypnosis training for this week. Remember to leave your comments below. We love your feedback, questions and comments.
Let's keep in touch! We can connect in these ways…
Follow me on twitter! www.Twitter.com/calbanyan
Become a member of our facebook page at www.Facebook.com/hypnosisetc!
Friend me on Google Buzz, www.google.com/profiles/calbanyan.
Hypnosis pros network, www.ourhypnospace.com/calbanyan.