Dealing With a Large Amount of SSE's, The Importance of Confirming the ISE, And More!
Its Friday so that must mean that I have another free hypnosis training video on www.CalBanyan.com. That's right a new episode of Cal Banyan's Hypnosis Etc. is ready for you to watch or listen to.
In this week's episode Meredith and I answer more of your questions. That's right, you can send in your questions to us and we will answer them on the show! You can email meredith@yourpathhypnosis.com with a question, post a message on OurHypnoSpace.com in the Ask Cal Group or just leave a comment below. We answer some complex questions in this video so you may want to take notes. 😀
Without further delay, here is the free hypnosis training video!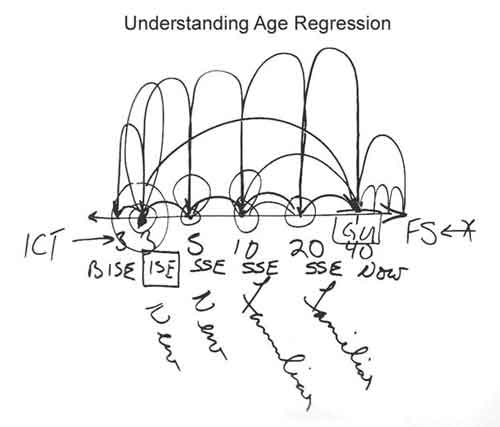 Here are some of the questions and topics in this week's video:
How many SSE's (Subsequent Sensitizing Events) should you "revisit" if the client has a large amount of SSE's during age regression?

How do you decide which SSE's to go through when dealing with a lot of SSE's?

What is the importance of SPE's (Symptom Producing Events) and their relation to SSE's?

The importance of verifying you are at the ISE (Initial Sensitizing Event) and not a SSE.

And More!
Links related to the show:

Take Your Hypnosis Practice to the Next Level with my Advanced Hypnosis Certification course.
The "Week of Power" Advanced Hypnotherapy Training course will make you a 1%er. The next Advanced Hypnosis Certification course starts May 16th. Click here to sign up.

You can also view our complete course schedule here. We have Advanced and Basic Hypnotherapy Certification Courses available throughout the year.
Once again, that is it for this week. Thank you all for viewing this hypnosis training podcast video. Remember to leave your comments below. We love your feedback, questions and comments.