Should Your Client "Think" or "Feel" While in Hypnosis? Can Hypnosis Help a Person Learn a New Language? And More!
Hi Hypno-Friends! I want to wish everyone a happy new year. May this be your best year ever, both personally and professionally.
We are proud to bring you the 150th episode of Cal Banyan's Hypnosis Etc., a weekly free hypnosis training program on www.CalBanyan.com. When I think about how many topics we have covered and how much information we have given away, I feel very fulfilled. I am just so happy knowing that Celeste, Meredith, Elronn and I have contributed to the advancement of the hypnosis and hypnotherapy profession in this way.
So, let's work together in this coming year to share ideas and strive to raise our profession to a new level of professionalism and acceptance.
Okay, now it's on with the show!
Here is some of what we discuss in this week's video:
Meredith and I discuss some plans for the year.

Should your client "think" or "feel" the emotion during AR (Age Regression)?

Can hypnosis help with learning a new language?

And More!
Here are some show related links: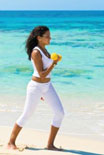 Start the new year right! Get Fit and Make More Money… by joining me on my "Secret Project" and work with me to increase both your health and wealth. Since I've been doing my secret program my energy has quadrupled, I feel younger and I even completed a 109 mile bike ride!
Email me now at CalBanyan@HypnosisCenter.com. You must live in the USA, Canada, Puerto Rico, Australia, New Zealand, Hong Kong or Taiwan in order to participate. I want to work with you!
Once again, that is it for this week. Thank you all for viewing this hypnosis training podcast video. Remember to leave your comments below. We love your feedback, questions and comments.