Introduction To Age Regression Hypnosis–Getting Started In Using Our Most
Powerful Hypnosis Process – 45 Min!
45 Min. Virtual Seminar – Cal Banyan
Course #21125
SCROLL DOWN FOR "CLASS HANDOUT" & MORE!
BUT FIRST GET YOUR FREE HYPNOSIS TRAINING VIDEOS!
WANT SOME GREAT FREE HYPNOSIS TRAINING VIDEOS?
No catch!
I have some professional hypnosis training videos for almost every hypnosis and hypnotherapy topic.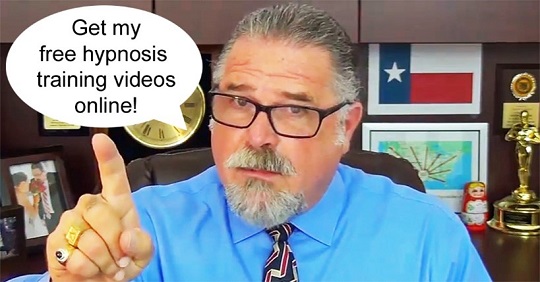 Are you watching my free hypnosis training on www.CalBanyan.com?
If not go to www.CalBanyan.com and get my complete library (500+ free) hypnosis training videos! (Click on the BIG RED arrow.)
Or - right now send a blank email to videos@calbanyan.com and you are done. I'll send you a link automatically to a page with links to each video by title.
Cal Banyan's
INTRODUCTION TO AGE REGRESSION HYPNOSIS
Virtual Talk NGH 2021
---
INTRO: Hello Everyone, I'm Cal Banyan and you may know me from my Hypnosis, Etc. Podcast!
Let's get started. This is going to go FAST! You will probably want to watch this video again later.
What is AR? It is a fast and proven way to get to the cause of the problem, transform it and set your client free! Using the power of "Boy, I wish I would have known then what I know now".
Who is it for? Everyone who wants to get unstuck! Overcome fears, break habits, get motivated, and achieve your dreams.
Who is it not for? May not be for simple pain management, but if normal pain management hypnosis fails or provides incomplete relief, then use AR.
NOTE: My other virtual convention talk is Hypersuggestibility For Permanent Change–Could Be THE Most Suggestible State Of Hypnosis
I want to answer all of your questions. If you have a question, write it down. I'll take questions when I can during the talk.
Podcasts, Ten Keys for Successful Age Regression Work
List of free articles, AR, FOO, FOS, PMT and more!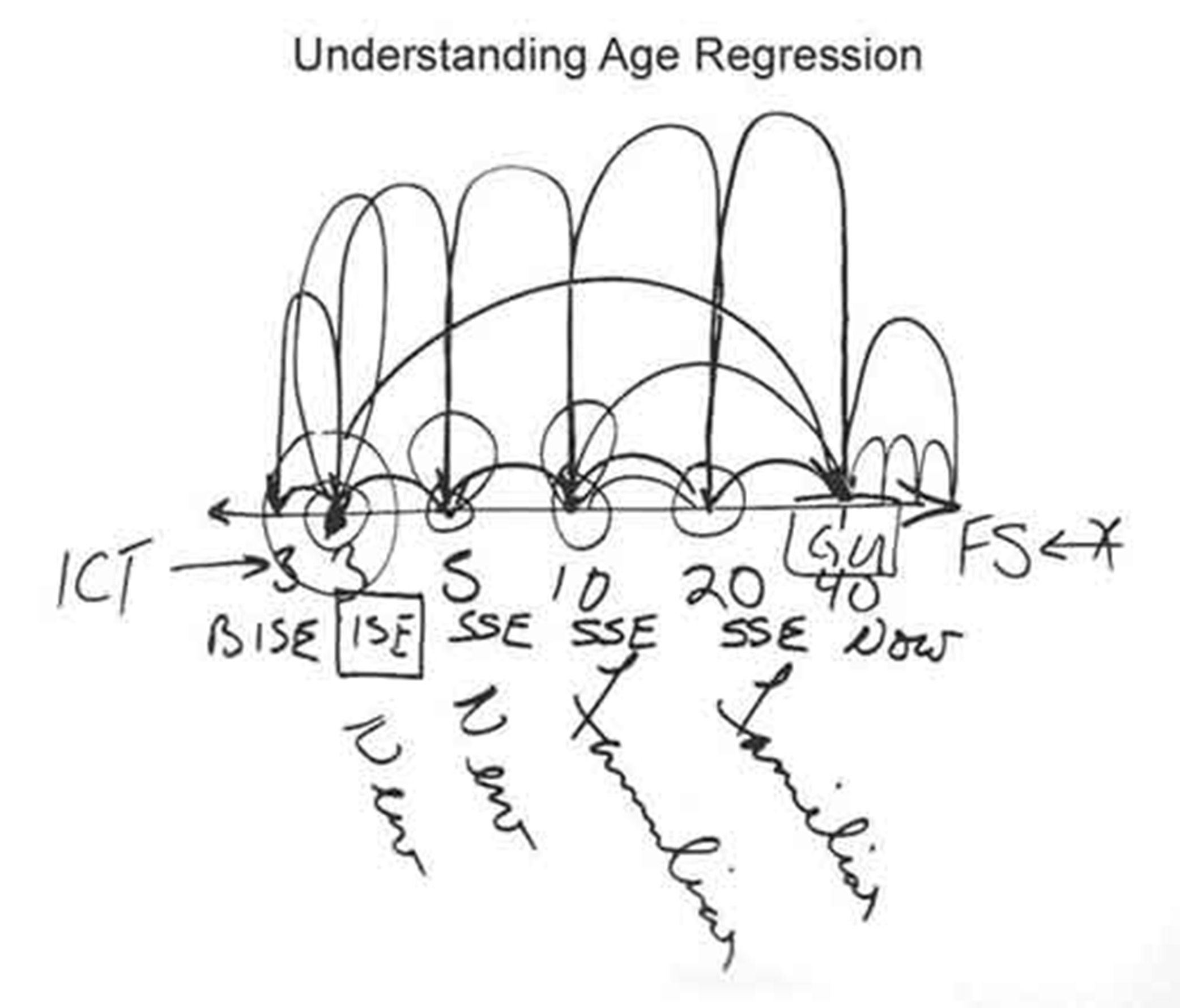 What You Must Know
What is hypnotic age regression?
Why do it? THE PROBLEM IS LIKE A WEED
What does it work for?
Age Regression is Phase II of 5-PATH® so 5-PATHers are AR experts!
Stories: Arachnophobia. Fear of Public Speaking? Anger? Blind Boy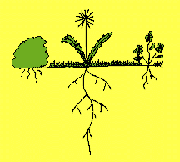 ---
Step by Step
Effective preparation so you can quickly and reliably get somnambulism.
Pre-talk is very important. (Don't believe what they say the cause is.)

Remove any concerns that they have that would prevent deep hypnosis.
Induction, must take them deep AR requires somnambulism
Connect strongly with the feeling/emotion or symptom
Don't get side tracked! Use the Time Tunnel Technique.

NOTE: X -> M -> E -> F -> B generates new X
What you MUST find out about each event, Fab Five Questions
What is happening?
What are you thinking?
What are you feeling?
How old are you?
Is that feeling familiar or new?
Find that ISE! Build a case!

New
Offer them the chance to go back further.
Then go back minutes before – The problem should not exist.
Do you feel safe and secure?
Are they receptive to the Informed Child Technique
Can they get through the ISE transformed?
Age progress and the change should be projected into the future.
Change should happen in real life.
Informed Child Technique

Boy, I wish I would have known then what I know now.
Go through the ISE as it really happened.
Don't make things up – avoid false memories.
I've changed because now I know, and now I feel...
Informed Adult Technique:

As I change you change...
Go through the SSEs and SPE.

Make sure the change remains.
Segue into direct suggestion! This is new to most age regression hypnotists!
Always do Age Progression Work!
Always follow up to make sure the changes remain.

Let them know that it is okay you know exactly what to do!
Age regression should never be a one-shot deal.
Don't stop there!

Age Progression Work
Forgiveness of Others Work &
Forgiveness of Self Work
---
What Is the NEXT Step? Get Professional Age Regression Training, Become a 5-PATHer!
Become a 1%er Get 5-PATH® Certified – 4 Ways
5-PATH® 2.0 Distance Learning Course (DVDs OR On Demand Streaming)
Week of Power, Live Training at our Center in Dallas, Texas
Certification Super Course, Live Training at our Center in Dallas, Texas
ALL of Our Live Courses at our Center are available both online and in class (onsite, in class seats are very limited!)
Call us if you have any questions or want to enroll over the phone, 469-969-2176 / 800-965-3390.