New Super-Efficient Training Schedule to Save You Time,
Money, and Effort!
---
Our NGH and 5-PATH® IAHP Approved Banyan Hypnosis Certification Course will now be taught in a new super-efficient 7-day format. This means that instead of being away from your home, family or work for 2 weeks to take the 10-day version of the course, now it is only a week long.
We think that you will like this new schedule because the new 7-day training schedule contains the same high-quality training and provides the same important hypnosis certifications!
This 7-day schedule greatly reduces your cost to attend (i.e. food and lodging) and reduces your time away from your home, family and work. (Note: you can also take the entire in-class part of the course online along with students who are taking the course at our center).
We accomplished this reduction in class time by taking the basic material from the course and making it into a short pre-course self-study program. You will simply go through the same materials that you would normally read during the first 2 and a half days of the course, but now you get to go through them at your own rate. Plus, you get videos from a live course with Cal Banyan.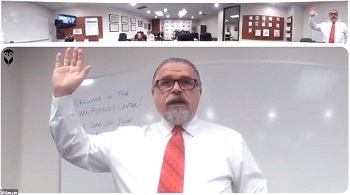 Probably the best part of the self-study part of the course are the videos! You get to view (and review if you like) 10 hours of videos of Cal Banyan teaching the first 2 1/2 days of an actual class, where he goes over some of the most important things like hypnosis basics and how to hypnotize
Quality is our highest goal. To help you know that you are ready, there is a "open book" self-study guide/quiz that you can use during the self-study process and to demonstrate what you have learned when you are done with the self-study.
These self-study materials will be sent to you and the videos will be available in streaming format online in a special "Students Area" on www.5-PATH.com. Once you are enrolled, we will send you a link so that if you want to, you can get started right away, no need to wait for the physical book, booklet and Level I Manual to arrive at your home.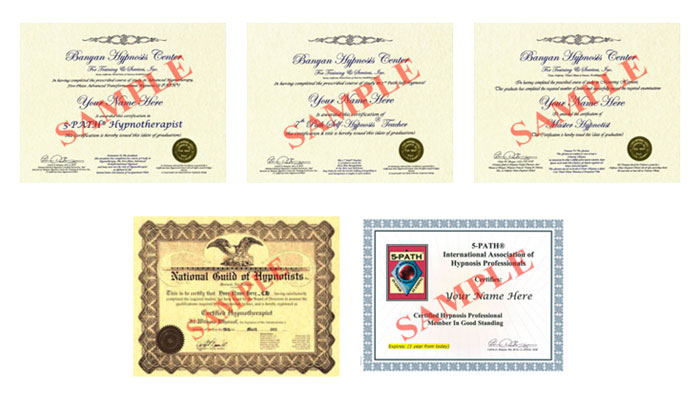 We expect that this combination of self-study prep time and 7 days of class time together may turn out to be a better learning situation than the previous 10-day schedule. 10 days in a classroom can be a bit challenging for most and an exhausted student is not learning as well as one who is feeling better. We expect that when you have more time to go over the basic materials on your own before coming to class, then you will be better able to learn the basic materials.
Training Dates: