"Professional Hypnotist" or "Hypnotherapist"
What is the Difference?
It can be confusing! Is there a difference between "Hypnosis" and "Hypnotherapy"
or between being a "Professional Hypnotist" or "Hypnotherapist"?
There is a realistic rational way to look at this issue and then there is a legal way to look at it.
It helps to know both, but we always work abiding to the laws of where we live.
First, Let's Look at the Issue Rationally and Logically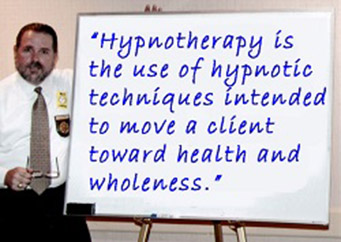 Let's first understand the word "therapy". When you look up the term "therapy" in any academically respected dictionary, including medical dictionaries, you find that there is a general consensus of what the word means. The term "therapy" generally defined as "Anything that is done that moves an individual toward health and wholeness."
This means that in order for therapy to occur, then we must be working with or on an individual who is either diagnosable as being ill, or injured. We cannot move someone toward health and wholeness unless the individual is either sick, disordered or broken in some diagnosable way.
Therefore, hypnotherapy could be defined this way, "Hypnotherapy is the use of hypnotic techniques intended to move a client toward health and wholeness." Such is the case ONLY when we work with clients who have diagnosable problems (physical or mental). Then and only then, are we doing "hypnotherapy".
---
When we as hypnosis professionals work on issues that do not involve a diagnosable illness, disorder or injury of the body, then we are working with that individual with hypnosis to aid them in reaching common goals or overcome common challenges of life. For example, when we help remove a bad habit or work to increase motivation, personal performance and reach personal goals, we are not doing hypnotherapy, or therapy of any kind. So, as hypnotists, we are doing hypnosis work, and not practicing medicine or psychology.
---
Now Let's Look at "Hypnotherapy" from a Legal Perspective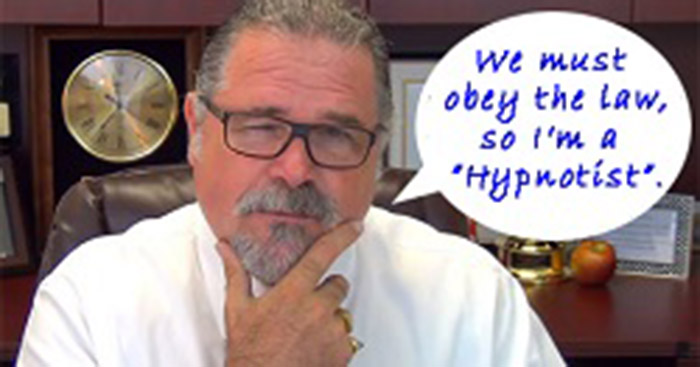 First off, let me say that I am not an attorney. You should not make legal decisions based on the content of this information. Always consult an attorney when making important legal decisions.
When might a professional hypnotist do hypnotherapy and still be doing so legally? It depends on the laws of where you reside. Some states are very restrictive and others are more liberal. We always serve our clients within the limits and regulations of the law. With that in mind, we only work on diagnosable conditions when working directly with someone such as a medical professional who is licensed to do so (when legal to do so).
You must always know the limits of the law as it pertains to hypnosis when offering hypnosis services. For example, the State of Texas has put limits on the use of the term "Hypnotherapy" and "Hypnotherapist". At present, only those with medical or Psychological licenses may use the term when offering their hypnosis services to the public.
---
Back to Common Sense
Across the nation, some hypnosis professionals call themselves hypnotists and others call themselves hypnotherapists, but in the real world, the title does not indicate a difference in background, education or qualification(except where local laws limit the use of titles and terms like "hypnosis" and "hypnotherapist"). The tools used by both the hypnotist and the hypnotherapist are the same, hypnotic techniques and processes.
The use of the terms are mostly based on personal preference of the hypnosis professional, and the limits of the law. These laws are constantly changing, and it seems that the Psychologists and Psychiatrists are constantly working to limit the practice of Professional Hypnotists, and increase their say over who can receive hypnosis services from whom. I, myself, believe that the informed client has the right to decide (morally) but some states limit our choice (legally), such is the case in Texas.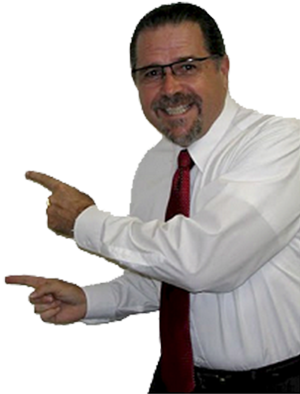 ---
Hypnosis and Hypnotherapy Training

Here at the Banyan Hypnosis Center for Training & Services, Inc. we always abide by the law where we practice and train hypnosis professionals. With this in mind, we hold our services out as hypnosis services and not hypnotherapy. We call ourselves "Hypnotists", or "Consulting Hypnotists" or "Hypnosis Professionals" and not "Hypnotherapists".
However, we train people from all over the world. We train individuals who will go on to be "Hypnotists", or "Consulting Hypnotists" or "Hypnosis Professionals" and "Hypnotherapists" depending on where they live and practice, as well as depending on their credentials. We have and will continue to train medical, psychological, counseling, and other professionals who will call themselves "Hypnotherapists" when and where they practice upon graduation.
This Website and the Terms "Hypnotist" and "Hypnotherapist" Etc.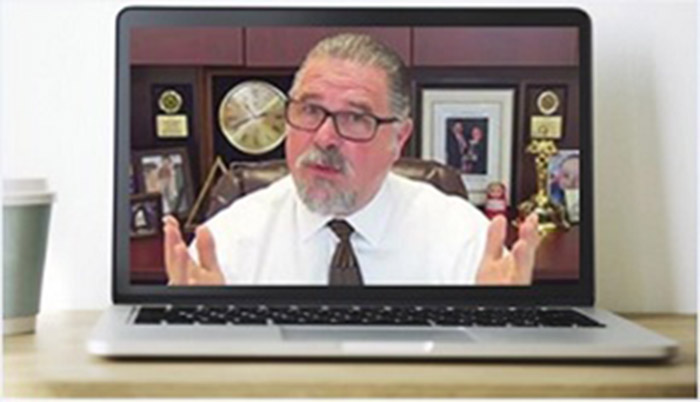 This website has existed for many years and as such it is always in a process of being updated. We are currently updating it to conform to the laws of Texas. We are working to remove the terms "hypnotherapy" and "Hypnotherapist" from every page that refers to our service, and to rewrite the pages where we discuss our training programs.
If you locate a page that seems to have the terms "therapy", "hypnotherapy" or "Hypnotherapist" in a way that seems to be inconsistent with the law, please let us know. We will check the page and if it needs updating we will do that immediately (usually within 24 to 48 hours).