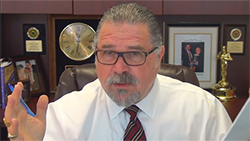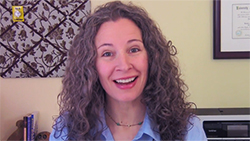 Do You Need to Belong to One or More Hypnosis Organizations?
What Kind of Background & Training Should You Have BEFORE Coming Into
Our Profession?
Where Will I Work & More!
Hello Hypnotists!
This is Part 2 in this series on the Truth about Becoming a Hypnosis Professional! Get the inside scoop on hypnosis training, income, organizations and more.
This video series is for you if you are looking at coming into the profession of hypnotism, or if you have already been certified but haven't really started yet. You will learn some very good reasons to both enter into the profession and some reasons why maybe this profession is not right for you.

Remember that you can get this newest video here on www.CalBanyan.com as well as many more fun and informative episodes.
But first, a few announcements…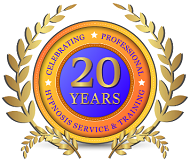 Save 20% OFF ON All Our DVDs! Click Here
20 Year Anniversary Special for This Week


Enter Promo Code at checkout: dvdsale20th
Get Your FREE VIP Membership Membership gives you access not only to these few recent videos but to the whole list of over 400 videos! Plus, you get notified when new videos are posted! Get your FREE VIP Membership!
How to Get Professional Hypnosis Certification with Cal Banyan
AND Now Back to The Hypnosis Training Video!
Benefits of getting the right training and entering into the profession of hypnotism! In this Part 2 video, we give you the "inside scoop" on the truth about our profession so you can decide if you want to look into it further.
You need to belong to the best hypnosis organization, the National Guild of Hypnotists.
Your instructor or school should have an organization made up of its students. Like we have the 5-PATH® International Association of Hypnosis Professionals (IAHP).
We cover the best kind of background for entering into this profession. No, you don't have to have a degree, though that might be helpful. Learn about the "LE" degree.
Discover why hypnosis professionals can experience so much satisfaction in this profession.
We talk about the many ways you can make a living in this profession!
We reveal some surprising places where you can work as a professional hypnotist.
We let you in on the entrepreneurial nature of this profession and why it is not the profession for clock-watchers.
Is this profession for you? This profession is not for those who want to have a boss and be told what to do and where you will work. This profession is for those who are entrepreneurial in the way that doctors, lawyers, counselors and other professional build a professional practice.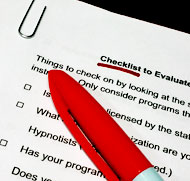 REMEMBER TO GET YOUR SCHOOL AND TRAINER EVALUATION CHECKLIST. Here it is… Checklist to Evaluate a Hypnosis School or Trainer or Program. Make sure you can check off everything on this list before you select a hypnosis school, trainer or program. This checklist contains more than 20 hypnosis training essentials that a program must have to give you the best start in the profession of hypnotism and hypnotherapy.
What is next? Coming up very soon are Parts 3 through 6 with more important insider information about our profession that you probably won't get anywhere else.
I will let you know when each episode in this series is published.
You will have access to all the episodes of the past.
Please tell your hypno-friends we have over 400 free videos are here on www.CalBanyan.com.
Keep "plugged in" by joining our www.Facebook.com/hypnosisetc page.
Lets to GREAT things together!
Cal Banyan

Thank You for 20 Years of Hypnosis & Hypnotherapy Success!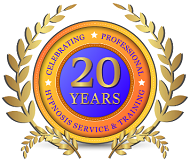 We are very grateful to have you all in our lives! This year marks our 20th Anniversary of being full time in this wonderful profession. During that time, my wife, Maureen and I have had the privilege to work with so many wonderful people including clients, students, graduates around the word, other hypnosis professionals and leaders in our profession.
All of you have enrichened our lives in so many ways! Thank you! And, we aren't stopping any time soon.



Network! Join www.OurHypnoSpace.com!
It's free & fun professional networking!