An Interesting Case History
I hope everyone is having a happy Friday but if you're not, this episode of Cal Banyans Hypnosis Etc. will put a smile on your face. That's right; I have another free hypnosis training video on www.CalBanyan.com.

This is another "No Cal" episode because I was still in Malaysia teaching my hypnotherapy certification course when this episode was recorded. Meredith and a very special guest are featured in this week's video podcast. I won't give you any clues; you need to watch the video to find out who it is! 😀
They discuss a very interesting hypnosis client's case history. I think you will get a kick out of this story, I know I did.
Here is the topic of the case history:
The Missing Orgasm Button.
You may want to watch my 10 Keys to Successful Age Regression series for information on the hypnotherapy techniques discussed in this video.
Links related to the show: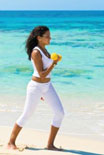 Get Fit and Make More Money… by joining me on my "Secret Project" and work with me to increase both your health and wealth. Since I've been doing my secret program my energy has quadrupled, I feel younger and I even completed a 109 mile bike ride!
Email me now at CalBanyan@HypnosisCenter.com. You must live in the USA, Canada, Puerto Rico, Australia, New Zealand, Hong Kong or Taiwan in order to participate. I want to work with you!
Once again, that is it for this week. Thank you all for viewing this hypnosis training podcast video. Remember to leave your comments below. We love your feedback, questions and comments.