Good News! Even Though You Missed the Live Teleseminar the Recorded Version is Available
Get the Recorded Teleseminar and the Bribe by Going to www.budurl.com/banyan2015
Information about the Teleseminar is Below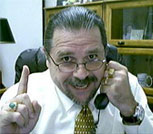 How age regression really works! I've been asked to tell you about how hypnotic age regression is your most powerful hypnotic tool – when used effectively.
Keep reading all the way to the end to find out about my "CRAZY BRIBE"
I've been conducting age regression sessions for almost 20 years and have conducted thousands of them. Age regression is my specialty! I've taught students from around the world. Why do students come to my classes from around the world? Because I reveal the insider tips, tricks and techniques that only the pros know, and if you have ever been to one of my talks, classes or teleseminars, you know I hold nothing back!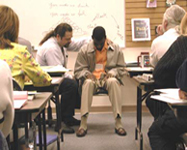 Mark your calendars! The teleseminar is on Thursday, June 25th at 6PM PST / 9PM ET.
Details here http://budurl.com/banyan2015
Here's some of what you will learn:
Why Hypnotic Age Regression is Your Most Powerful Hypnotic Technique.
Quickly Understand How Hypnotic Age Regression Works, and How to Conduct Sessions.
What True Age Regression Is and What It is Not.
The 5 Things You Must Learn from Each Event Visited In the Age Regression.
How to Avoid Major (But Very Common) Mistakes That Totally Messes Up a Regression Session.
What THE Most Important Thing That Must Be Done to Make an Age Regression Session Effective.
Why and How Age Regression Work Can Make Your Hypnotic Suggestions Last Much Longer, and Even Be Accepted Permanently.
Once again, here is the link to all the details you need to take part via phone, computer, etc. http://budurl.com/banyan2015