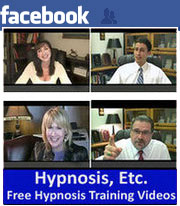 Thank you for taking our Hypnosis, Etc. Facebook page to 700 "fans". If you haven't already "Liked" the page you are missing out.
Fans of the page get the insider chat and advanced notice of everything we cover on our hypnosis training videos and other announcements. The comments that happen here on www.calbanyan.com are just the half of it. When you join our facebook page you get in on the rest of the conversation.
Here is the link to the page, http://www.facebook.com/hypnosisetc. "Chat" with you there!