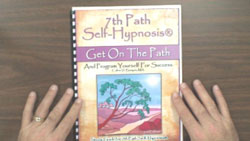 BIG NEWS – You can now learn the First Recognition of 7th Path Self-Hypnosis® for free.
That's right. You can learn how to hypnotize yourself and how to use the First 7th Path Self-Hypnosis® Recognition for free. I don't know how long I'm going to do this. It is an experiment.
So go there now, and watch the two videos. The first video tells you the Recognition and how to use it. The second video is where I actually hypnotize you and give you proper hypnotic suggestions so that you can take yourself back into hypnosis any time you want to.
Leave a comment and let me know what you think!