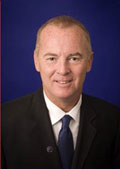 NGH Convention News… I hope you have made your mind up to attend this upcoming NGH convention. I know that I'm going to be there, and so are all the leaders in the profession. It is simply THE hypnosis event of the year, and I expect that it will be better than ever because this is the 60th Anniversary of the leading hypnosis organization.
Recommended Trainer: Tom Nicoli
Here is another top recommendation of mine. Tom Nicoli is another very popular speaker who I can whole heartedly recommend at this upcoming NGH convention. He has won award after award for his work in our profession and for being an excellent speaker. You may know him as the originator of World Hypnotism Day.
When you see him at the convention tell him "Hello" from Cal.
Here is his "official" announcement:
Proven D.E.P.T.H. Model for Weight Loss Success
NGH 1 day Pre-Convention Class
Since the exposure of Tom Nicoli's hypnosis weight loss program on Dateline NBC in 2003-2004 he has improved his methods and created his DEPTH Model while doing over 2,000 sessions each year with continued success. His clear, concise and thorough presentation of how this program is used with any client will assist any hypnotist, whether new or seasoned veteran, to increase success with clients and in business. For more information click here, http://www.ngh.net/Convention/2010/114.pdf .
Tom Nicoli also wants you to know that "FYI – There is a LOT to this class and you can use it with all clients… and I show you ways to actually get clients."
Tom Nicoli will also be giving the following seminars:
Two Hour Workshop: Proven D.E.P.T.H. Model for Weight Loss: The Way to Success with Weight Loss Clients Saturday 2 PM – 3:50 PM * 2 hours – # 220203
http://www.ngh.net/Convention/2010/Saturday2hrWorkshops.pdf

Three Hour Workshop: How to Create & Market Hypnosis CDs: Create Passive Income While Helping More People Sunday 9 AM – 11:50 PM * 3 hours – # 33091
You will receive the two elements every hypnotist is seeking. The reward of guiding more people to their goals, while generating passive income for the business aspect of a hypnotism practice.
http://www.ngh.net/Convention/2010/FriSatSun3Hour.pdf

How World Hypnotism Day Helps You & Our Profession Sunday 3PM – 3:50 PM * 1 hour – # 31033 Learn how to increase your professional standing, increase business, receive valuable resources for free and add more value to your client services while helping to promote the truth and benefits of hypnosis to the public. If you are serious about your chosen profession, you really need to be there for the World Hypnotism Day seminar.
http://www.ngh.net/Convention/2010/SundaySeminars.pdf
Tom wants you to know that there will be "live demonstrations!! Do you like to be hypnotized or watch a live demonstration using different techniques? Then be sure to be there Thursday for the 1 day pre-convention class and Saturday for the 2 hour workshop."
To help you to get to know the work of Tom Nicoli better you can visit articles we have on our other website by Tom Nicoli.