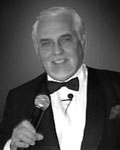 Jerry Valley, probably the one who has trained more people to become successful stage hypnotists than anyone else, is bringing his world famous stage hypnosis training to Las Vegas, Nevada!
If you have ever even considered learning how those stage hypnotists do what they do then you have got to check into this course. It may fill up soon so check it out. Get all the details!
Oh, and there are some really funny videos on this page so you can see Jerry Valley and Tommy Vee on stage up to their hypno-shenanigans!
Why Should you be Trained by Jerry Valley and Tommy Vee:
Our graduates earn anywhere from $750 to $3000 (and more) PER SHOW (about 75 minutes)!

This is a great opportunity to earn fame, fortune & success.

The experts in stage hypnosis are here to show you how to get in this business fast!

You could be performing as a stage hypnotist within a few weeks of taking this seminar!

Earn money full or part time! We make it easy for you to learn this profession!

Earn your tuition back in your first or second performance!
Note: Even hypnotherapists who never intend to do this kind of work will benefit from the course. I know I benefited when I took his course years ago and am a better hypnotherapist because of it.
Get all the details!