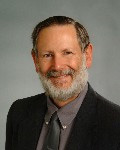 NGH Convention News… It is time to start thinking about the NGH convention coming in August, 2010. To keep you up on some of what is going to be available at the convention I'm passing along some of what I expect to be popular courses because these trainers really know what they are talking about.
Recommended Trainer: Roy Hunter
Roy Hunter is an award winning hypnosis and hypnotherapy trainer, as well as a well known author. He will be presenting a 2-day post conference workshop on Parts Therapy at the NGH convention this year. Charles Tebbetts pioneered parts therapy as an outstanding way of helping clients resolve inner conflicts; and it often succeeds even after other techniques have failed. Before his passing, Tebbetts personally chose Roy Hunter to continue his work.
If you are not yet trained in this kind of parts therapy, be sure to attend this workshop! For more info, go to: http://www.ngh.net/Convention/2010/226.pdf
Roy will also present a 2-hour workshop on inductions. You may register for this and any other convention presentations at: http://www.ngh.net/Convention/2010/conv10.html
Here are some of his popular books which I highly recommend.
See you all at the NGH Convention!
Roy Hunter is a writer for our Banyan Hypnosis Ezine. You can learn more about his approach to hypnosis and hypnotherapy by reading his articles listed on our site.