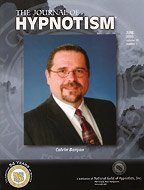 Yes, the NGH Convention is coming up quickly and it is time for you to start making plans to be there and to decide which speakers' seminars you will want to attend. It is important that if you want to see the most popular speakers and get the most popular certifications that you decide early and contact the National Guild of Hypnotists office to secure your seat. Their contact information is at www.NGH.net.
I'm honored to be able to give two seminars and once again conduct my popular Week of Power Advanced Hypnosis/Hypnotherapy Certification Course.
Here are the details for all the programs I'll be teaching at the convention:
FREE 1 Hour Seminar – Mastering Age Regression by Mastering the Initial Sensitizing Event In this FREE one hour seminar you will learn all about what it takes to really master hypnotic age regression and get maximum results. Caution, this is information packed, face paced program, and I expect that this class will fill up. Contact the NGH now and let them know that you want to attend the free course. Their contact information is at www.NGH.net.

2 Hour Workshop – The Mind-Body-Spirit Journey of 7th Path Self-Hypnosis® Begins – Receive the First Two Recognitions of Love & Renewal For the first time ever at this year's NGH convention I'll teach this mind-body-spirit 2 hr. workshop. I'm sure it will be the "talk of the convention" as everyone who experiences an incredible personal shift talks about what happened to them. This will be an experiential course and human transformations will occur right before your eyes! Again, let the NGH know that you want to be in this course right away. Don't be one of those who get left out. Their contact information is at www.NGH.net.

7 Day Certification Course – The "Week of Power" Advanced Hypnotherapy Certification Course with 5-PATH® and 7th Path Self-Hypnosis® (Part 1: 4 Days Pre-Convention and Part 2: 3 Days Post-Convention) I'm back again this year with the "Week of Power" Advanced Hypnosis/Hypnotherapy Certification Course. Get your certification in 5-PATH® and 7th Path Self-Hypnosis and bring your confidence and skills to a higher level and be a Hypno-1%er™. This is a popular program that I usually only teach at our Center in California and last time I taught this course it filled up in advance and individuals were turned away. Here is a photo of the last class along with their feedback. Come prepared to work and learn! Tuition is only $1195. See you in class!
BONUS TELESEMINAR: In order to let you in on the inside scoop about the "Week of Power", the NGH is doing a live teleseminar about this upcoming course on June 25th at 9:15 pm Eastern Time. Here is the call in information:
Call: 321-354-6946
Access Code: 191630#
You can also listen to it live on the Internet by going here: http://budurl.com/banyan.
Official Details about the Week of Power certification course are here: www.ngh.net/Convention/2010/171.pdf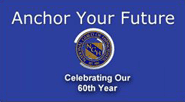 NEWS FLASH! This year the NGH is celebrating its 60th Year Anniversary at this convention. So you know this convention is going to be extraordinary! Be there and get in on the celebration!
See you at the convention!