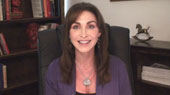 Hypnosis For Sports Improvement Part 1
Hypnosis for Sports! That is what this free hypnosis training video on www.CalBanyan.com is all about. This will be Part 1. So next week, you are in for another dose of hypnosis and hypnotherapy goodness.
This week, we have Meredith returning as my co star for this episode of Hypnosis, Etc! Welcome back, Meredith. Your background and experience in using hypnosis for sports improvement is going to be invaluable.
Before we get rolling along with the topic of hypnosis and sports, let me offer some congratulations! Here is the picture of our graduates from our Advanced Hypnotherapy Certification course in May (just a couple of weeks ago) . They were a great group of hypnotherapists who are now taking their practices to a new and higher level with 5-PATH® and 7th Path Self-Hypnosis®. You can read their feedback about the course here. (In the podcast, I mentioned a member of the class who may have been in the witness protection program. See if you can figure out who that is and leave a comment.)
By the way, my next Week of Power Advanced Hypnosis/Hypnotherapy Certification will be available in August at the NGH convention. For more information go to www.NGH.net.
Okay, and now back to the show! In this free hypnosis training video, Meredith and I reveal some insider techniques and secrets that can help you to develop the sports improvement side of your hypnosis practice.
Professional and amateur athletes know that having a strong mental game is just as important as being physically fit. Hypnosis can relieve the athlete of limiting beliefs and other mental blocks that hold them back, while at the same time unlock unused potential that can get them into the winners circle.
Leave us a comment below to let us know what you think.
Here is some of what we discuss in this video:
When would you use or not use 5-PATH® (or other uncovering techniques) with an athlete?

Is there a particular sport that I have worked with more than others?

What if the athlete doesn't want age regression?

And More!

If you want to join the hypnosis profession or take your practice to the next level, then, you'll like to know that I have two more courses scheduled for this year. You better hurry though, seating is limited and classes are filling up.
National Guild of Hypnotists Approved Hypnotherapy Certification – July 12-23, 2010 ONLY 2 SEATS LEFT!

National Guild of Hypnotists Approved Hypnotherapy Certification – November 1-12, 2010
DISTANCE LEARNING: We also have a Hypnosis Certification Distance Learning Course where you can go at your own pace and get certified from the comfort of your own home.
Free, Learn to Hypnotize video… Make sure you go to www.Hypnosis.ORG and watch my short video at the top of the page and I'll tell you how to get my "Learn to Hypnotize" video and some more cool hypnosis stuff including the Beginners Guide to Hypnosis, ebook – all for FREE. Tell your friends!
Here are some links related to the show:
Leave your comments below. We love your feedback, questions and comments.
Be a Hypno-1%'er™ and succeed when others fail.
Let's keep in touch!