Check out the latest edition of the Hypnosis.ORG Hypnosis Ezine at http://bit.ly/5VfjqP. Each edition is always interesting & informative thanks to our brilliant writers. 🙂
Here are hypnotic articles by Celeste Hackett, Elronn Ferguson, Steve Roh, Beth Keil, Dr. Brain Knight, C. Roy Hunter and Charlie Curtis! Enjoy.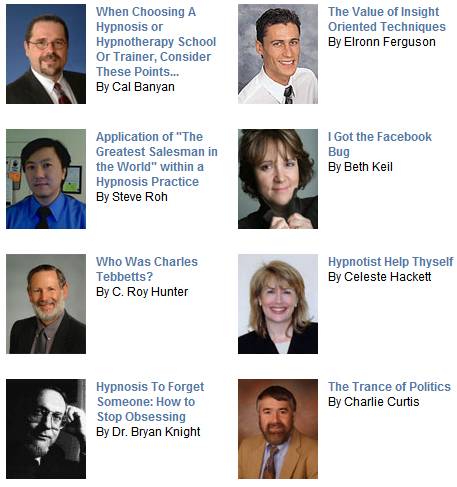 Click on graphic to go to the ezine!