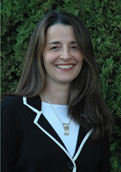 Today, I am very happy to have this opportunity to share an interview I did with Alexandra Bley, of Palo Alto, California, and I thank her for having patience with me, it took me an unusually long time to get it posted here.
Alexandra is a very professional kind of hypnotherapist with exceptional dedication to the profession and her clients. That is what made me want to interview her. She received her hypnosis and hypnotherapy certification training from our hypnosis training school, the Banyan Hypnosis Center for Training & Services, Inc, located in Tustin, California.
Alexandra Bley is certified in the advanced form of hypnosis and hypnotherapy called 5-PATH® and she is a dedicated teacher of the 7thPath Self-Hypnosis® system. I highly recommend her for anyone in the area who would like to receive hypnosis sessions, learn 7thPath Self-Hypnosis®.
Contact information:
4149A El Camino Way, Suite 102
Palo Alto, CA 94306
(650) 996-9911
Email: alexandra_bley@yahoo.com
Website: www.hypnosisforwellbeing.com
And now, on with the interview.
Cal Banyan: First, I want to say thank you for taking the time to do this hypnosis professional interview! I am very proud to have contributed to your background and training in hypnosis and hypnotherapy. Please tell us about your background before becoming a hypnotherapist?
Alexandra Bley: Thanks, Cal, I really appreciate the opportunity to share my background and experience as a hypnosis professional. I feel very enthusiastic and a great sense of fulfillment in the work I am doing and my intention is to not only share this but also be an inspiration to others. I consider it a gift to get up in the morning and look forward to going to work and seeing my clients.
My background before my career as a professional hypnotherapist was in Science. I was born and raised in Germany. After finishing my MS in Biology, I moved to the United States to do research for a pharmaceutical company in the San Francisco Bay Area. I was only planning to stay for a couple of years, but was intrigued by the cultural aspects, the open-mindedness and the tremendous potential for personal growth and development in this area, it turned out I really liked living here! I now have an established private hypnosis practice in Palo Alto, California and have been residing in this area together with my family for well over a decade.
Cal: That is great, I love California as well. Why did you decide to learn hypnosis and become a hypnotist and hypnotherapist?
Alexandra: Even before the research time at the Bay Area pharmaceutical company, I developed a strong interest in alternative healing methods that are less invasive and more holistic, and that considered all aspects of the human body including the mind. I am a very compassionate person and love working with people and doing pharmaceutical research didn't allow this part of my personality to be fulfilled.
What really inspired and started me on my path as a hypnotherapist was my own personal experience with hypnosis. In the attempt to overcome a personal issue using mainstream as well as alternative medical approaches (and by all means those approaches have their validity also) with only temporary or limited success, a dear friend of mine recommended hypnosis. At that point I flew to Los Angeles, because I really didn't know anyone in my area who was a hypnosis practitioner.
After just one session I felt tremendous relief, as I had accomplished more and gained more insight in myself than in a couple of years of using traditional approaches to resolve my issue. The best part is that it was EASY! What really intrigued me about hypnosis was the understanding I gained about the power of my own mind, in particular how my own thoughts and beliefs influenced the well being of my physical body, as well as my life experiences. I was very pleased to find out that I could be my own best healer and that I was in control of my own life.
My own personal experience was the answer to my desire to help and guide others in making positive changes in their lives and led me to being trained as a professional hypnotherapist shortly thereafter.
Being a professional hypnotherapist gives me the possibility to combine my individual talents and experience, as well as my scientific background, in a very meaningful, enjoyable and fulfilling way.
Cal: Yes, you are what I call a "true believer" because you know that hypnosis works, because it has made a difference in your own life. Why don't you tell me about your practice?
Alexandra: I have a successful private practice in Palo Alto, California where I have been providing my clients with a professional, confidential and compassionate environment for more than 5 years. All of my sessions are one-on-one and each session is tailored to the individual needs of the client in order to provide optimum results and benefits.
Hypnosis is a very powerful, yet non-invasive and completely safe tool to aid in the process of personal growth, healing and improvement in the quality of life. Done with the right approach, it can be incredibly insightful, transforming and empowering for the client.
I practice with the intention of using my skills and experience, in combination with the most advanced hypnosis and self-hypnosis techniques, to help my clients create better, healthier, happier and more successful lives.
When I work with someone, I allow for time to answer all of my client's questions about hypnosis and hypnotherapy to make sure that my clients are comfortable and well informed about the process.
Cal: I can tell that you always keep your client's best interests in mind and make sure that your clients are well prepared for the hypnosis process. Tell us about your training.
Alexandra: I received my initial hypnosis certification and additional certification as a Clinical and Medical Hypnotherapist, as well as a Master Hypnotherapist, through the Palo Alto School of Hypnotherapy in Palo Alto, California. This is where my office is located.
In addition, I am certified in one of the most modern and advanced hypnosis techniques known as 5- Phase Advanced Transformational Hypnosis (5-PATH®), as well as a Certified 7th Path Self- Hypnosis® Teacher, through the Banyan Hypnosis Center in Tustin, CA.
I have studied Milton Erickson's work, EFT and get a lot of inspiration for my work from Ron Eslinger, Roy Hunter and Stephen Parkhill.
I am also a member of the National Guild of Hypnotists, one of the largest and oldest hypnosis organizations in the world, the 5- PATH® International Association of Hypnosis Professionals, and the American Association of Professional Hypnotherapists.
I love to keep myself inspired and up to date through continued professional training. This enables me to provide my clients with the most advanced, modern and effective hypnosis techniques for their success.
Cal: At the Banyan Hypnosis Center, we are proud to call you one of our graduates, a 5-PATHer. I also like your attitude about ongoing training and professional development.
Tell me, what is your approach to doing hypnosis and hypnotherapy?
Alexandra: As a professional hypnotherapist, I see myself mostly in the role of a teacher and facilitator for the process of positive transformation, change and healing in my clients. I believe in an insight-oriented approach where the client is part of the process and actively participates in achieving their individual goals. This makes my clients part of their own success and proves to be very empowering. My sessions always contain an educational component.
In order to make lasting or even permanent positive changes, I believe in taking the "old program" out before putting something new in. It is mostly the erroneous beliefs and perceptions that we have accumulated over a lifetime, the ones we are not consciously aware of, that keep us from successfully reaching our goals. The 5-PATH® system in combination with 7th-Path self-hypnosis®, provide me with an excellent frame work for this kind of approach as it is very insightful for the client. This advanced form of hypnosis helps to uncover and most importantly change those old negative beliefs, perceptions and emotions in a relatively short period of time which allows my clients to successfully reach their individual goals.
My success comes from treating every client with an individual approach. It is my goal to use my skills and experience to provide not only an immediate benefit for clients, but also to provide them with tools to continue on the path of self-fulfillment beyond our sessions.
Cal: I'm so glad to hear that you are using 5-PATH® and 7th Path™ in your sessions, and that you have come to understand how flexible these systems are in working with a broad range of issues.
Please tell us about an interesting case you had recently, if you can.
Alexandra: I have had the opportunity to work with many different and interesting cases over the years. I guess this is one of the reasons I love my work so much as it brings people from all age groups, ethnic backgrounds, women, men, adults, teenagers and children alike into my office. Each and every person who comes to my office is special in their own way. Many of them don't feel that wonderful when they call me for their first appointment. When those people leave my office and feel their own worthiness, maybe for the first time in a long time, and they realize that they have all it takes to lead a successful and happy life, I know I have done my job well.
Of course, there are particular cases that touch me. I worked with a teenage girl who had pulmonary hypertension and came to see me for pain management. Pulmonary hypertension is a rare lung disorder in which the arteries that carry blood from the heart to the lungs become narrowed, causing the pressure in the pulmonary artery to rise above normal levels, which can become life threatening. Medical treatment for this condition is rather challenging and known to be very painful. In fact, many patients have to discontinue the necessary treatment because they cannot tolerate the pain of the medications that have to be administered continuously. I worked with this girl a few times to prepare her for the medical procedures and taught her how she can control the sensations in her body. She was able to tolerate the treatment with little or no discomfort and used the techniques I taught her successfully when she felt she needed it. Later she came back to me to work on some other issue.
Just recently, I worked with a young man who came to see me for bed wetting. He was a very talented musician but his condition put a lot of restrictions on him. In our sessions together, we were able to identify the cause and remove the related stressors. After a few sessions he was free of his condition and is a happy, self-confident musician now.
Another case I remember is a woman who came to see me with a rash all over her body. She would scratch herself to the point that she was bleeding at night. After one session, she had stopped scratching and after three sessions, the rash was no longer visible.
Cal: Yes, even after all these years, it is still amazing to hear all of these success stories. I want to remind everyone of my view on this. Hypnosis doesn't heal anything. Rather, properly used, hypnosis can remove stress from the body, and then the body, or one's Higher Power can do the healing. Thanks for those case examples.
Generally speaking, what area do you serve, and what kinds of issues do your clients have?
Alexandra: My office is located in Palo Alto, California. However, I see clients who come from all over the San Francisco Bay Area. Some of the other areas that I serve include Menlo Park, Los Altos, Portola Valley, Woodside, Sunnyvale, Santa Clara, Cupertino, San Jose, Redwood City, San Carlos, San Mateo, Burlingame, Oakland, Berkley, Santa Cruz and Monterey, as well as others.
As I mentioned before, I really appreciate that I get to work with a wide variety of issues. In fact, I can't imagine any issue for which hypnosis might not be helpful.
I have successfully worked with weight loss, smoking cessation and other addictions or bad habits. I regularly see clients who are suffering from anxiety, fears and phobias as well as for emotional issues.
Self-improvement, self-esteem, and performance issues, especially sports performance and improved learning, are other common reasons people come to see me. Hypnosis works really well for insomnia.
Many people come to me before they have to undergo surgery because hypnosis can reduce recovery time and reduce pain. Doctors love it when their patients come in all relaxed for their procedure! I have also been very successful helping people to overcome relationship issues or deal with anger management.
Cal: That is just what I like to hear. I teach that we should first become generalists rather than specialists. That way we can help the most people, and have the most successful practices. Having said that, I'm wondering, do you have any specialties or favorite issues you like to work with?
Alexandra: Even though I help my clients with a wide variety of issues it seems that weight loss is the number one issue people come to see me for. I contribute my success in that area to the educational component of my sessions and the fact that I take different contributing factors into consideration when I work with those people. Helping my clients become aware of their bodies is an important part of this process. My intention is to help my clients establish healthy, balanced AND satisfying eating habits as a permanent way of living. When those healthy habits become a life style weight loss follows naturally. Hypnosis is not about dieting or deprivation but rather, it is about awareness. If everyone would only eat when hungry and stop when they are full, no one would have to be overweight. Hypnosis for weight loss is not rocket science. It is easy when you know how!
Cal: That is great news. Maintaining a healthy weight positively affects everything in our lives.
I think this is an interesting question, why do you think that your clients select you over other hypnotherapists?
Alexandra: When people choose a hypnotherapist, they want someone who is experienced and skilled to work with a wide variety of issues AND someone they can trust. I provide a compassionate, confidential and professional environment where each client is treated with an individual approach that fits the need of the client for maximum success. I take my time before, during and after the session to answer all questions and make sure that I have a good understanding of the goals the client wants to reach. My advanced hypnosis training has allowed me to work successfully with a wide variety of issues and most importantly I know for sure whether my clients are in hypnosis or not!
Having successfully worked with different medical as well as emotional issues, I get referrals from a number of medical doctors, psychiatrists and counselors in the Bay Area.
Cal: What would you like everyone to know about hypnosis?
Hypnosis works! It is one of the fastest, easiest and safest ways for self improvement and personal growth I have come across so far.
Cal: I can totally agree with that, and the word is getting out.
What do you see as being the future of hypnosis?
Alexandra: There are so many different applications for hypnosis and hypnotherapy. I like to see that hypnosis gets more and more attention in the medical world, and not only for pain management. The fact that I receive an increasing number of referrals from medical doctors definitely shows a shift and openness with respect to using hypnosis for a wide variety of issues.
It seems that hypnosis continues to lose its "Hollywood movie" mentality, even though my son asked me the other day if he could hypnotize me so that he could have his birthday every day like one of the heroes in his favorite cartoon on TV!
We live in a time and place of so much more awareness. People want to be healthy and live happier and more successful lives. They want to be in control and take responsibility for their lives. I can really see hypnosis as well as self-hypnosis becoming a very common and mainstream approach in medicine, psychology and personal development. We are what we believe and believes can be changed using the power of our own minds. It is that easy!
Cal: Alexandra, thanks so much for taking the time to do this interview. I'm sure that other hypnosis professionals and those who are thinking about coming to the profession will be inspired by it, as well as those looking for hypnosis services.
Alexandra is also listed in our directory at www.hypnosis-directory.com and on our website at www.hypnosiscenter.com/hypnosis-directory/palo-alto-hypnosis-bley.htm. Her contact information is at the top of this article.