It is so nice when a news site runs an accurate, positive news program on the use of hypnosis. WSPA news' website, posted this video. I recommend that you give it a look and pass it on.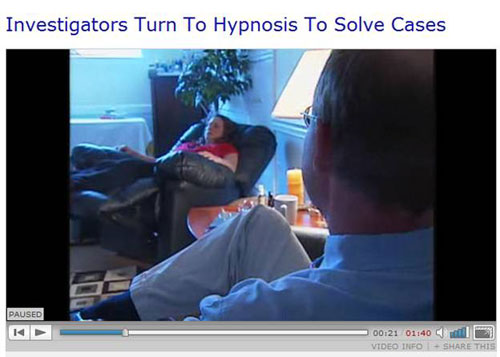 In the hypnosis video, Dr. Kramer discusses how he helps victims to remember the details of a crime, and also why forgetting such details is a protective mechanism.
He uses age regression to help victims to remember the details of the crime, and that new information can be very useful for police and can make all the difference in solving a crime.
He talks about how hypnosis is a normal state that anyone can go into to remember details from past experiences, and now, according to the report, a whole town is hoping that this hypnosis session will lead to the capture of an individual who sexually assaulted his client.
To view this video and read the article, go here, Age Regression Hypnosis News.