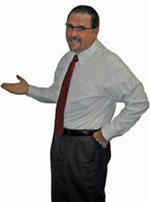 Now is the time to act. There are just a few days left!
Okay, you've heard everyone talking about 5-PATH® the best hypnosis system around.




You've heard about the almost magical 7th Path Self-Hypnosis® system.

I know you want to get certified, so I have some very important news for you!
The last day to save $100 on this next course, coming up in October is Sept. 18th!

Now is the time for action! Click on this hypnosis training link now to get all the details!
My NGH Approved Hypnosis/Hypnotherapy Certification Super Course gives you what you need to be much more successful and accomplishes that in several ways because:
You learn and use some of the most powerful hypnotherapeutic techniques, you get powerful results.

You use them regularly and systematically in 5-PATH®, so you become a master of these techniques.

You have a system and know what you are going to do next, so you become more confident.

This system has been used to help thousands of clients, so you can feel confident learning and using it.

There is ample of support for you after you graduate, by email, online support group and telephone.
The Advanced System Is Called Five-Phase Advanced Transformational Hypnosis, Or, 5-PATH®


"Look at me right here."


"Press on my hand.
Close your eyes."


"Sleep!"
When you take this professional hypnotism course you will learn:
How to do instant and rapid Inductions.

How to turn each client into an excellent hypnotic subject.

How to use convincers and testing to get maximum results.

How to use techniques that make hypnotic suggestion much more powerful.

How to reliably conduct age regression sessions that get results.

How to do hypnotic forgiveness therapies (also called chair therapy).

How to do Parts Mediation Therapy.

How to set up an office that encourages your clients to get results and make referrals.

How to work with medical professionals and get referrals.

How to reduce "no shows" and how to get paid for missed appointments.

How to build your business without investing a lot of money.

And, more…
7th Path Self-Hypnosis® – A Mind-Body-Spirit Approach To Self-Hypnosis

You will be able to learn and use 7th Path Self-Hypnosis®, a unique form of self-hypnosis that was designed to be used with a holistic, mind-body-spirit approach.
This perspective adds tremendously to the power of self-hypnosis. You will learn how to use it personally, or to teach it to your clients.
Learn how to hypnotize yourself

Learn how to conduct a group induction

Learn how to teach self-hypnosis courses

Learn how to expand your practice and get more clients by teaching self-hypnosis classes

Learn how to teach self-hypnosis to clients making them more successful

Learn how to remove blockages to success with 7th Path Self-Hypnosis®
Learn Hypnosis: Distance Training Through Live Hands-On Internet Technology

Live, hands-on, offsite, over the Internet training seats are still available.
Now you can save valuable time, money and effort by enrolling in this distance hypnosis learning course that enables you to take the course live from a virtual, front-row seat. This is unlike any other distance learning course because you are completely integrated into the on-site classroom via the Internet. Learn about taking our live hypnosis courses online.
Whichever you choose, onsite training, or live hands-on training over the Internet, you need to act now.
If you have questions, please contact us by emailing Maureen@HypnosisCenter.com or calling our office at 714-258-8380 or 800-965-3390!
See you in class!
Cal