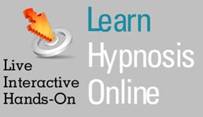 Ever wish you could get high quality live training at a lower cost, like without having to leave your home or office and pay for travel, food and lodging while you are away?
If so, then our live online Banyan Hypnosis Certification Super Course or Week of Power may be just what you have been looking for.
Want more information? Go here and you will hear me explain how this hands-on offsite program may fit your needs! => http://screencast.com/t/bIyV2vXoXbU
Offsite seating is limited to only 6 students to ensure a quality experience for everyone.
Enjoy!