Quick Announcement! My friend Dr. Rev. Scot Giles is doing a free teleseminar tonight. The formation you need is below. If you miss the call there is a link to a replay below as well.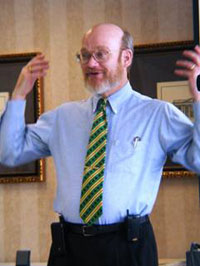 Special Teleseminar Tonight Thursday, July 23, 2009
9:00 pm eastern time – HYPNO-ONCOLOGY with C. Scot Giles
-Learn about the hypnotic techniques for cancer care that are welcomed by the medical community and about what techniques are not welcomed.
-Get advice on marketing your services to oncology patients.
-Explore how the economic downturn has affected the medical community, and why health care reform may benefit the hypnotism community.
-Hear how a successful practitioner has established a positive relationship with university-level medical centers.
-Discover how much a hypnotist can earn working with medical issues.
-Explore the sort of personal issues a hypnotist must resolve inside his or her mind before being able to work effectively with cancer.
-Learn where to go to get reliable research on hypnotic outcomes with medical conditions.
-What do you need to avoid saying or doing when working with cancer patients.
Call in details:
1-321-354-6946
Conference ID: 191630#
Or online
For Pre-event questions/comments:
http://www.instantteleseminar.com/?eventid=7668138
For online monitoring:
http://www.instantteleseminar.com/?eventid=7668138
For teleseminar replay:
http://www.instantteleseminar.com/?eventid=7668138