I was just thinking and doing a bit of experimenting. Many people know of my Eight Word Hypnotic Induction, which is a shortening of the Dave Elman induction taught by Jerry Kein. Well, many of you know by now that I like being as efficient as I can in my practice. So, I have just updated it and I wanted you to be the first to know.
The Eight Word Induction was developed because I wanted to teach my Hypnosis/Hypnotherapy Certification Course students how to do instant inductions in this way, but the old verbose way created by Dave Elman required too much memorization in class. That is why I started experimenting with my clients to shorten the induction to see just how few words can be used. It was way back in about 2001 or 2002 that I started teaching it in classes, and I published the induction on my website in 2002.
Now it is time for a further increase in efficiency, reducing the usual 4 or 5 seconds that it takes to do the Eight Word Induction into one that only takes about 2 to 3 seconds!
I'd like to now introduce the Three Word Instant Hypnotic Induction.
Just follow the steps below.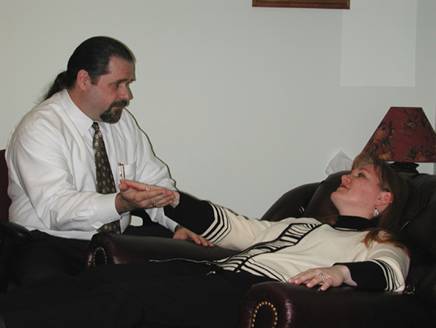 Simply hold out your hand in front of the subject, point at it and say "Press."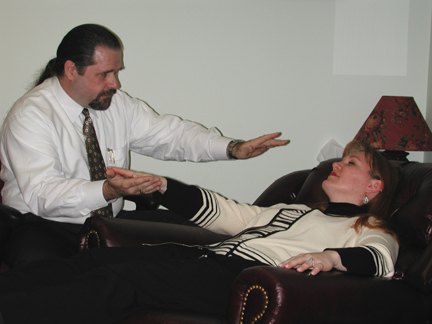 Pass your hand down across the front of your client's face and say, "Close."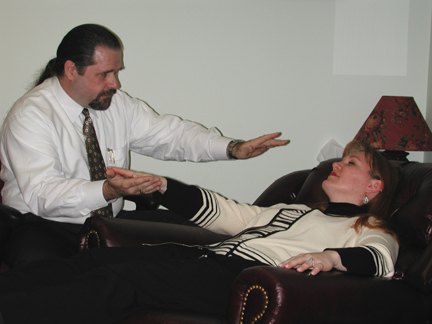 Pull your hand out from under the clients hand your client's hand will suddenly fall. Instantly afterward say the word, "Sleep!" in a directive or firm tone (one does not need to shout).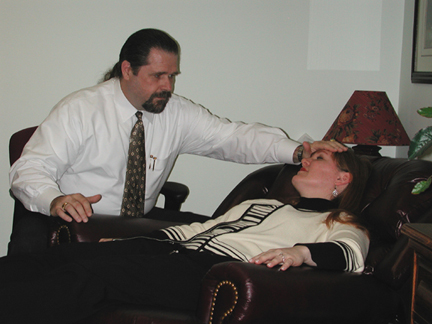 That completes the induction, now deepen the hypnosis by suggesting that the client continue to go deeper. You could say something like, "As I gently rock your head you go deeper…" And, so on.
Of course I recommend that you first master the Eight Word Hypnotic Induction before you attempt this one.
By the way, this Three Word Instant Induction may not be suitable for everyone. Generally, this would be appropriate for those who are more intelligent and better able to understand subtle cues, such as when you point at your hand and say "Press". (They must be the sort that would understand that this means, "Press on my hand".)
I encourage all experienced hypnotists to give this one a try, and give me your feedback.