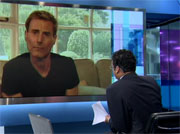 For fear of getting on the Michael Jackson news bandwagon, which I am not interested in doing, I did run across this one bit of misinformation about hypnosis propagated by the spoon-bending magician Uri Geller. I just had to pass it along to you and set the record straight. (We may hear more about this and you will be forewarned.)
Mr. Geller claims to have hypnotized Michael Jackson and asked him if he ever touched a child in an inappropriate way. According to the story, Mr. Geller was attempting to get at the truth as to whether or not Michel Jackson ever molested a child.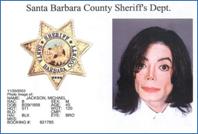 For the purposes of this post, mind you, I am not interested in Michael Jackson's innocence or guilt regarding any alleged misbehavior with children. What does interest me is the propagation of the idea that hypnosis is some kind of truth serum, which it is not. People can lie in hypnosis.
If hypnosis was such a truth serum, or sorts, we could just do away with the court system, hypnotize each individual accused of a crime and then directly ask him or her once hypnotize, are you guilty of this crime.
Enough said (for now). 🙂