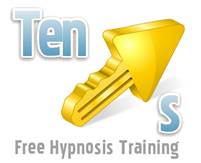 Hello fellow hypnosis pros. I just want to get out a quick announcement so you have an idea of what we have been up to. Meredith and I have been discussing what we should do next with the Hypnosis, Etc. program. It seems our "Ten Keys…" episodes have been really helpful for our members. So, after some deliberation, we have settled on our next project. We are going to do a series on, The Ten Keys to Doing Successful Age Regression.
In this coming program, which will start in about two weeks, we will cover some of the most important things that you can do as a professional Consulting Hypnotist or Hypnotherapist, to make sure that your age regression sessions get maximum result for your clients.
Example of Popular "Ten Keys" Series of the Past:
Keep checking back! There is always something new.
Leave a comment below and let us know what you think of that idea. Also, if you have other suggestions for the program, please let us know.
PS Become a VIP member and get notification when new video programs are posted as well as get the links to all of our past programs.