Just finished recording my latest podcast with my new co-host!
NEWS FLASH: We just finished recording the first podcast with my new co-host Meredith Locher. She's smart, beautiful & knows hypnosis. Find out more about her at http://tinyurl.com/bplsm9.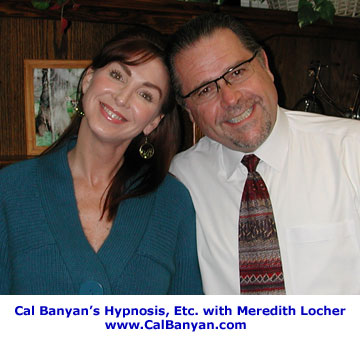 The first podcast with Meredith will be posted this coming Friday evening on www.CalBanyan.com.
We hope you will leave comments and let us know what you think about how we are working together.