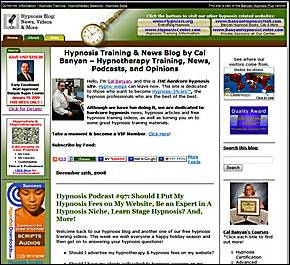 In preparation for the 2009 we have updated my hypnosis blog at www.CalBanyan.com.
This new design of the website will make it easier to use and update the look a bit.
Consider this the "Beta" version, because we will continue to make minor improvements over the next few weeks.
I hope you will let us know what you think of the new design, and leave any suggestions that you might have in the comments area!
Have a GREAT holiday season and a happy new year!