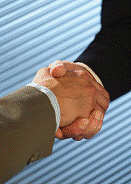 NEWS FLASH: If you have been watching the Hypnosis, Etc. videos, this might not be news, but the information is really important right now, so I am posting it here on www.CalBanyan.com to make sure as many people know about it as possible.
Did you know that you could make your hypnosis practice more successful in the coming year? AND, it is at no cost to you?
We are all hearing about the downturn in the economy and that is why I am posting this now. If you have a website, can write emails, or even like to talk about hypnosis; then we can work together and here is how…
I'm talking about the affiliate program on www.Hypnosis.ORG. And, the best part is that it is really simple. Just open up an affiliate account and post some links in your website, place the link in an email, etc.
If you have any questions at all, just email danny@hypnosiscenter.com or call our office at 714-258-8380 or 800-965-3390 and ask for Danny. He will guide you through the whole process.
Once you have an account with us, then when you tell someone about our site and they purchase a hypnosis related item or take one of our listed classes, you get paid!
Just in case you are not familiar with the concept of belonging to an affiliate program, let me say that they are a common and ethical way of doing business on the Internet. Affiliate programs are used by some of the biggest and best know websites such as Amazon.com. Participating in an affiliate program is just a really effective way to get paid for sharing information about products and services that are talking about anyway.

"I decided to give this affiliate program a try when I realized the incredible rate of return for the work done. The very first person I send the link to, clicked on it, chose a hypnosis instructor, and signed up for a class. I made $448.00 by just sending this guy the link! Copying and pasting the link in my email took less than10 seconds. This is truly the easiest money I have ever made."
Celeste Hackett, Certified Consulting Hypnotist, Certified Professional Hypnosis Instructor
I know that everyone wants to have the best year ever in 2009, and one of the best ways to do that is to enroll now in our affiliate program. Heck, you'll probably make some extra Christmas cash while you are at it.