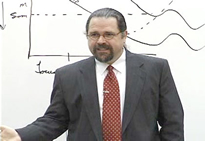 I just wanted to get out a quick note to everyone who is coming to the NGH Convention to let you know about my two talks on Friday.
They are…
Advanced Hypnosis for Weight Loss: Go Beyond the Script for Maximum Results, which will include how and when to use direct suggestions hypnosis in order to maximize your success, 3 major factors that hypnotists often overlook, how to make emotions work for your client weight loss goals, and why hypnotic age regression can make your sessions much more powerful. Much more in this two hour seminar.
How to Go Full Time in the Hypnosis Profession! During this *free* one hour talk, I will spill the beans on how we built one of the most successful hypnosis centers in the country. I'll give you a 5 point plan on how to boost your number of clients, improve your income stream, AND have a more satisfying practice of hypnosis and hypnotherapy.
By the way, I don't have the NGH catalog with me as I am typing out this note, so these may not be the exact titles of the talk, just know that I am giving one in the morning and one in the afternoon on Friday. If possible you should let the NGH know right away that you want to attend these talks, so that you can get in. Each year many are disappointed because they cannot get into one or more of my talks.
By the way, we always give out very nice certificates of attendance for going to my classes.
See you at the convention!