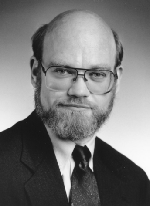 I have been working on getting this interview for quite a while. I think it will be one that we will all want to review many times. Have you ever had a client concerned about using hypnosis because of religious reasons? I have! And, if that hasn't happened to you yet, then it will.
Rev. Scot Giles is an ordained minister, counselor and professional hypnotist. He is also a leader in the National Guild of Hypnotists and leads the special interest group for religious professionals who are members of the NGH. To learn more about Rev. Scot Giles go to his website at, www.csgiles.org.

I am so pleased to announce that he has volunteered to do this live teleseminar with me this coming Wednesday, and he has invited all of you who are interested, to dial into the call. He will be happy to answer any questions that anyone has on the topic as well at the end of the teleseminar.
Here is the information that you need to call in:
Date : Wed 05/28/2008
Time: 05:00 PM (GMT-08:00) Pacific Time (US & Canada)
Conference Access Number: 1-712-421-8837
Conference Passcode: 24220
I have one request, if you have any questions that you would like me to ask him during the seminar, either post them here or email them to me at CalBanyan@hypnosiscenter.com.