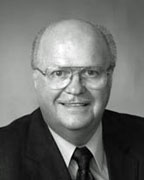 I just got off the telephone with Dr. Damon, Pres. of the National Guild of Hypnotists and he has agreed to do a Meet the Pros interview/seminar with me! This is a very unusual opportunity because you are all invited to join us for the call and ask questions about the NGH, it's history, the upcoming convention, and the future of hypnosis!
Here is the information that you will need to join in on the call:
Conference Number: 1-712-421-8837, Passcode: 24220#
Friday, 05-09-08 at 12:00 noon (Pacific Time).
If you would rather I asked the question, just leave it in the comments section below. Then I will do my best to ask it during the teleseminar.
This is going to be fun and I am also working on setting up some more Meet the Pros programs for this week and next. I will be soon announcing the date and time for an upcoming seminar on Christianity and Hypnosis! My guest(s), time and date will be posted soon. So keep checking back, I think that this will also be a very informative seminar that you will want to refer to time and again. And, of course it is FREE.