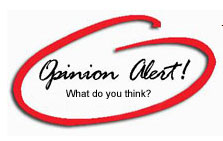 Hypnosis: What is it?
Just in case you want to think about hypnosis this weekend, here is something to think about. 🙂
People who use hypnosis professionally vary in their definition about what hypnosis really is. I set up a "What is hypnosis?" page on www.Hypnosis.ORG help add to the discussion, and perhaps this will lead to a more general agreement about what hypnosis really is.
I also placed some links to other definitions of hypnosis on that page. Have a look, and if you like, leave some suggestions for other definitions of hypnosis, or links to sites that have authoritative definitions of hypnosis in the comments section below.
Here is the link to the hypnosis definitions page.
Have a great weekend!