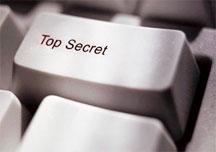 Hi Gang – I have to tell you all, I have never been all that interested in NLP (NeuroLinguistic Programming), but I've been talking with Dr. Wil Horton, who is probably THE leading NLP trainer in the country, and now I'm going to take his course!
I got to know Dr. Wil Horton, the founder of NFNLP, a big NLP training organization, while I was teaching at the National Guild of Hypnotists convention (he teaches there too) and he completely turned me around on the subject, in fact I am now a believer. As a matter of fact, I am learning that NLP can really be a *Hypnotist"s Secret Weapon*!
With that, I am very excited to announce that I have talked Wil into coming to the Banyan Hypnosis Center, where he will be teaching an NLP course FOR hypnosis professionals. I can't tell you how cool I think this is!
Get the details on this page I set up for his NLP Training For Hypnotists Program!