Hypnosis.ORG Website Provides Hypnosis Information with A New Look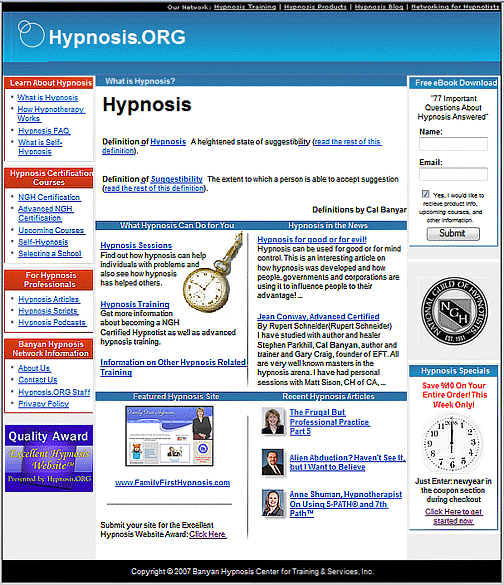 Happy New Year everyone! Check out www.Hypnosis.ORG and let us know what you think of the new look. There is a lot more coming as we continue to develop this resource site.
New benefits coming soon:
Hypnosis Resource Links
Hypnosis Research Links
Many New Hypnosis Articles
Hypnosis Terms Glossary
And, An Amazing Affiliate Program
While you are there take a look at the Excellent Hypnosis Website Award program and see what you need to do to have your hypnosis website honored with this award.
Also, make sure you download the eBook, 77 Important Questions about Hypnosis Answered. It's free!
Have a wonderful and prosperous 2008!