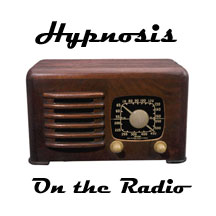 If you are a hypnosis professional, then chances are very good that you have heard of World Hypnotism Day, which is on January 4th. I want to encourage everyone in the profession, or interested in hypnotism to catch Tom Nicoli on WBZ AM radio, Boston (also available on their website at www.wbz1030.com). The show will be broadcast at 10 PM EST, this Sunday, Dec 30th.
Tom Nicoli will promote hypnotism and World Hypnotism Day. If you would like to learn more about World Hypnotism Day right now, go to www.WorldHypnotismDay.com. There are many great resources there for hypnotists and hypnotherapists who would like to do more to promote hypnosis and their own practice of hypnotism, including how to get on the radio. Hey, that stuff mush work!
Thanks goes out to Tom Nicoli for promoting hypnotism in this way. Way to go Tom!