I had an absolutely wonderful time in Singapore. I taught two classes while I was there. The largest class I taught was my Banyan Hypnosis Certification Super Course, which is two weeks long and includes 5-PATH® and 7th Path Self-Hypnosis®.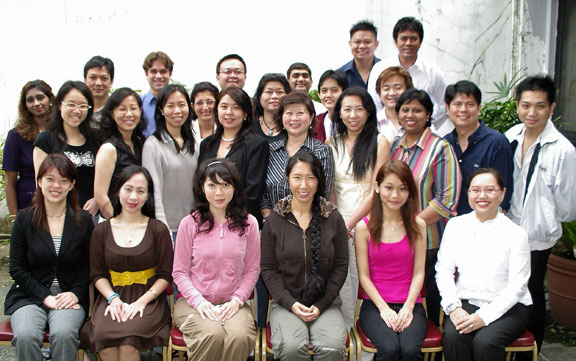 I want to congratulate these grads for completing the course and receiving their diplomas! I have never had a more enthusiastic bunch of students in one of my courses. I expect great things from them in the future. Also, this was a special course for me because it is the last one of it's kind that I ever intend to teach in Singapore. We now have two very competent Certified Professional Hypnosis Instructors (CPHIs) in Singapore who will continue on in my stead, Nancy Ho and Fauziah Shah. I also look forward to hearing about their success in running the classes in the future.
My next Banyan Hypnosis Certification Super Course is going to be in February of 2008 at our Center here in Tustin, California. Go to www.HypnosisCenter.com for all the details, or call our office at 714-258-8380 or 800-965-3390. And, remember that our courses are available live over the Internet! So you can save a bundle on travel, food and lodging!
See you in class!