The world's great hypnosis organization, the National Guild of Hypnotists, gets a new look and feel for their website!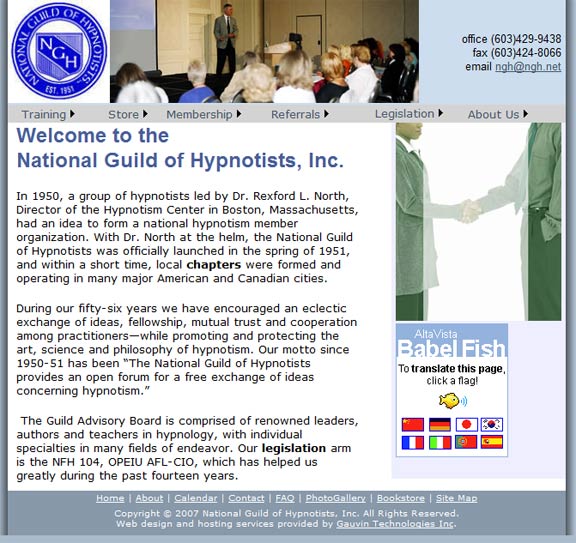 (This large graphic may take a moment to show up in your browser.)
Check it out. I think it looks great. Then send them a message to let them know you like their new site. Send email to ngh@ngh.net.
Oh, and of course their website address is, www.NGH.net. To learn about how to become an NGH certified hypnotist/hypnotherapist go to, www.HypnosisCenter.com.
Happy Thanksgiving Day to everyone (especially in those places where it IS actually Thanksgiving Day, and knows what I am talking about). 🙂