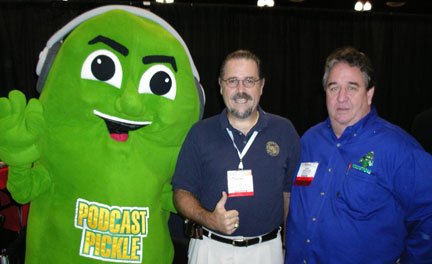 I spent the weekend at the Podcast and New Media Expo. I learned a lot and I hope that I can use what I've learned to make this blog better.
The photo above is of the Podcast Pickle, Gary and Me. Gary is one of the speakers who owns the www.PodcastPickle.com website.
Of course, what you think is what is most important to me. Be sure to leave me a comment or two.
What do you think of the "Podcasts" that we are showing on the site? Remember, you don't need an iPod to view the videos and audio programs. Just click on the links and they will play.
Let me know how I can make these hypnosis programs more useful to you!