OurHypnoSpace.com is growing and the hypnosis groups have become THE place to hang out and meet other hypnosis professionals.
Here are some of the most popular groups.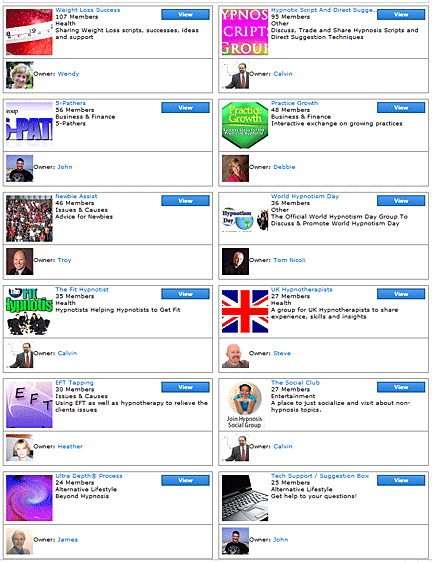 Go to www.OurHypnoSpace.com and see if there is a group for you. If not, then you can start one of your own. It is easy, and it is world-wide.