Here is a new photo of me after a bike ride this morning. If you look at my right knee you will see that I had a bit of a crash! No problem, a little scrape, nothing serious, and I kept on riding.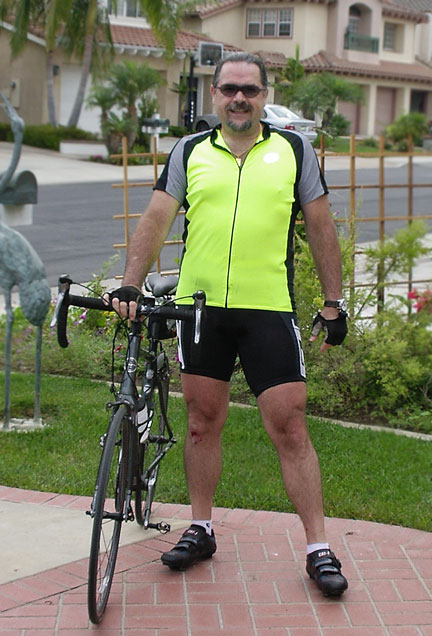 I hope you will check out The Fit Hypnotist Group on www.OurHypnoSpace.com if you are a hypnosis professional and you want to lose some weight (and have support from people who really understand – skinny hypnotists need not apply unless you lost your weight using hypnosis). I'm so glad that I've lost 35 pounds so far. Just about everything in my life is better. I am now making the commitment to lose 20 more pounds and ride a 100 mile bike race before the next convention! I know I can do it using my hypnosis tools!
Also, on the The Social Club Group on www.OurHypnoSpace.com, we have an area for those who are into biking or would like to get into biking. We are even talking about setting up a Ride for Hypnosis at the NGH Convention next year.
Here's to your health, happiness and business success!