Congratulations members of www.OurHypnoSpace.com. You did it. On 7-7-7 we hit 300!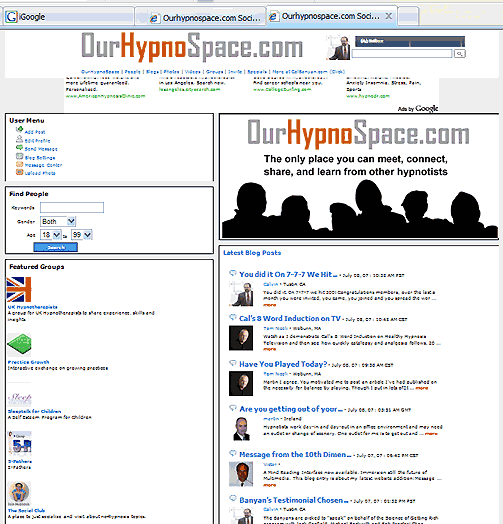 Over the last a month you were invited, you came, you joined and you spread the word, and we have gone from 0 members to 300 members living around the world. During that time, you created websites, posted to your blogs, uploaded your photos, started groups and participated in them. In the process you have created the newest most exciting community of hypnosis professionals around the world.
Unlike other hypnosis related groups like those on Yahoo or Google, here we can put a face to the name, or email address, or message, and really get to know each other in a way that is not possible in any other hypnosis-centered network in the world. We can watch video tours of our offices, post mini commercials, share our photos, and much more. Everyone gets a blog where we can have a platform for the things that are important to us and the profession as a whole.
Together have begun something very special. Thank you all for being a part of it. I am excited for our future as we develop and become an ever increasing and important place in the world-wide profession hypnotism. Thank you all for being a part of it!