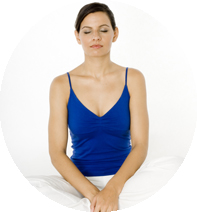 7th Path Self-Hypnosis® is a holistic, Mind-Body-Spirit approach to self-hypnosis for self-improvement. Learn self-hypnosis through individual private sessions, classes or CDs. 7th Path Self-Hypnosis® System is effective for stress management, motivation, self-esteem, habits, relationship problems and more.
Combining the transformational power of hypnosis, meditation and your spiritual system moves you more quickly toward being your true self, reaching a much higher level of consciousness, releasing your latent talents, and helping you to realize your calling.
Yes, this hypnosis-empowered meditation will work when other kinds of meditation were to difficult. It is so simple when you use a system that works with how your mind was designed to work. Take back control of your life and live the life you were meant to live.
Look what you can do with this self-hypnosis program:
Overcome bad habits.
Overcome fears.
Increase self-esteem and confidence.
Increase motivation.
Improve performance at work or play.
Effective on all kinds of emotionally based issues.
Improve sleep, ability to relax and concentration.
With 7th Path Self-Hypnosis® you can really take back control and program yourself for success. Want more information check out this self-hypnosis information page or give us a call.
Call our office to register for this class. Tuition for this full day class is $125.00. If you can't make it to this location call our office and we may be able to help you to find a certified 7th Path Self-Hypnosis® Teacher near you. You can also get the 7th Path Self-Hypnosis program on a set of CDs for distance learning.