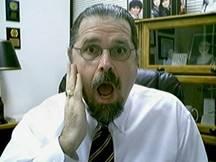 Don't Miss Out on the Banyan Courses at the NGH Convention Like Many Did Last Year
Act now so you don't miss out. Each year at the National Guild of Hypnotists Convention attendees miss out on my courses and workshops because they forget to register for them before the convention.
It breaks my heart when I hear that someone was not able to get into on of my classes or workshops because it was full. So, make sure you call the NGH right away to ensure yourself a seat. Go to www.NGH.net now for additional information. Here is their phone number, (603) 429-9438 so that you can call right away. If you have not registered for the convention yet, you can do so online or by phone.
This is the 20th Anniversary of the NGH Conventions, so this could actually be the very first convention where they may need to turn people away completely. So it is so important that you call right away.
List of the courses and certification workshops that I will be conducting this year:
How to Go Full Time in Hypnotism – Application of The Banyan Star Business Model For Building A Highly Profitable Practice – 1 hour seminar
– Learn the 5 things you can do to make your practice more successful/profitable.

– Find out how to make money in your practice when you are not there.
– Find out how to go full time in the profession if you want to.
Advanced Hypnosis for Weight Loss—Go Beyond the Script For Maximum Results – 2 hour workshop
– A hypnosis weight loss system that even works for hypnotists!
– I've lost over 65 pounds since I came into this profession, find out how.
– How to be successful when everything else has failed.
– Learn how to work with the client mentally, physically, emotionally (and spiritually).
Week of Power Advanced Hypnotherapy Certification Course with 5-PATH® and 7th Path Self-Hypnosis® – A 7-Day pre and post convention workshop.
– Become a 5-PATHer: get what you need to become a 1%'er.
– 7th Path Self-Hypnosis® goes far beyond any previous form of self-hypnosis.
– Get what you need to master the most powerful techniques available to the hypnotist,
including age regression, age progression, parts work, and more.
That is it for now. I'm looking forward to seeing you at the convention. Make sure to stop by my booth and say "hello"!
See you in class!