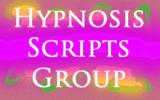 Announcing a new group forming for hypnotists to help hypnotists share and discuss hypnosis scripts. To check out this new group and join in go to www.OurHypnoSpace.com.
There are also several other new groups on the network as well, and all members have the ability to create new groups.
These groups are much nicer than the usual Yahoo or Google group because you get to put a face with the messages and email addresses, which makes it an ideal place for networking, where you can build real relationships with real hypnosis professionals. Also, members of the network get a free website, blog and both photos and videos. This is a great way to network with other hypnosis professionals.